Big journeys begin with small steps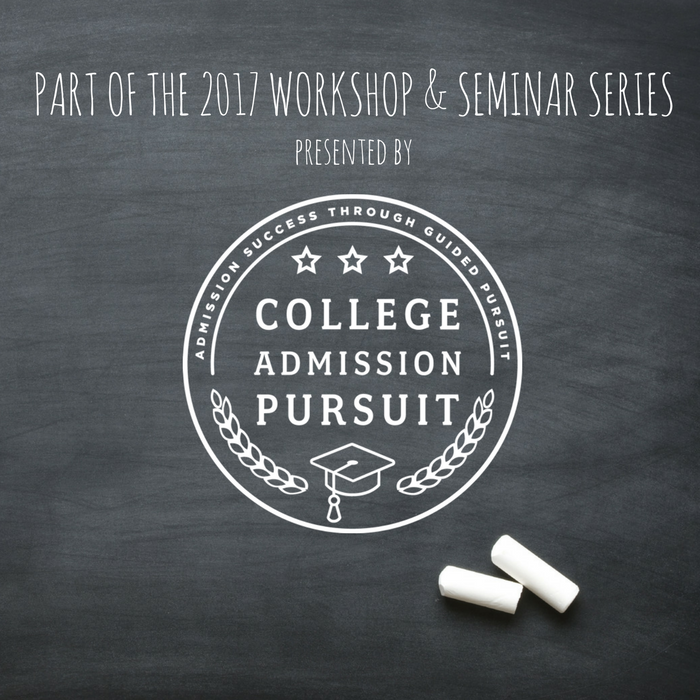 "PLANNING THE PATH TO COLLEGE ADMISSION SUCCESS"
A Focused Look at Junior and Senior Year
If you are a high school junior or senior, or the parent/guardian of one, this information-packed session is for you! This FREE session provides students and their parents/guardians with a focused look at what juniors and seniors should be doing to prepare for the college admissions process. We'll answer any questions you have about the college admissions process and provide you with timelines, checklists, and planning tools to ensure you are on track and ready for the complex and exciting college admissions process.
This information packed session will cover the following topics:
The competitiveness of college admissions- how to avoid getting caught up in the frenzy
Factors for building a strong academic profile
Test prep, test registration and timing
College Affordability 101
The best-fit college list- Building it and narrowing it down
Application Options– What you need to consider
The College Essay
Overview of the college application process
The college admission timeline- From Junior year to Senior year
The importance of creating a plan and really sticking to it
Valuable college planning resources
Question and answer period
Seminar Date and Information
Location:
Sahara West Library - Glass Room
9600 W. Sahara Avenue
Las Vegas, NV 89117
Cost:
FREE to attend. To guarantee yourself a seat at this event, registration is highly recommended as seating is limited.